Activities
Monthly, September - June, The Affiliates hold a Planning Committee meeting and a meeting of the Board of Directors.
A fully catered annual Garden Party is held on campus, at the famous Cardiff House. The entire membership is host to a special speaker and acts on any changes to the by-laws.
The Affiliates plan monthly events during the school year and communicate these with you:
On our webpage
Email announcements and reminders
Our Facebook page
Invitations by letter
The UCSC events calendar is very useful to us, as we will join in these activities as well.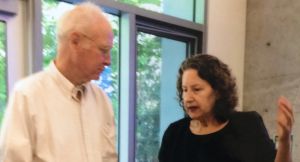 Professor Karen Bassi, Lecture on Mortality in Ancient Greece
.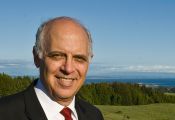 Frank Zwart, UCSC Architect Emeritus, Lecture on the Architectural History of UCSC.
Our Planning Committee make these wonderful things happen:
Genomics and Cancer Research, Individual Lecture and Graphic Presentations.
Art of Sculpture, University Foundry, Demonstration.
Islamic Spain and the Culture of the West, Lecture.