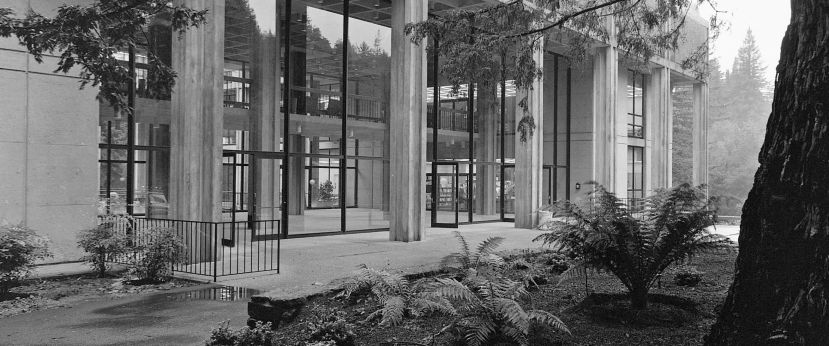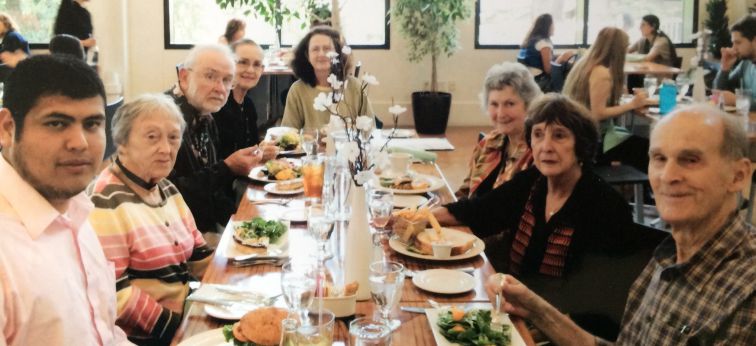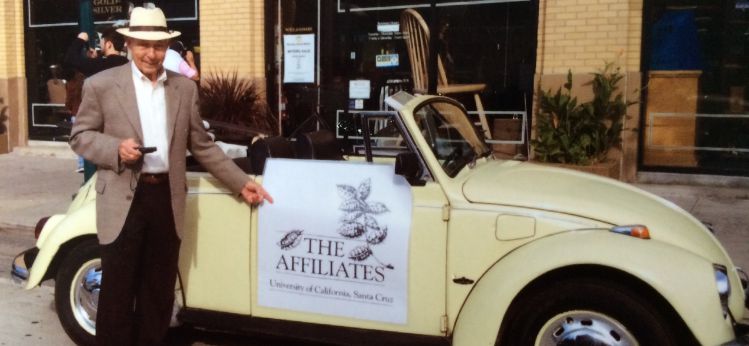 History
History of The Affiliates
We are very proud of our contributions and of having a good time along the way!
As the original Friends Group there are plenty of historical references!
Current Events
May 10 - Research Into Local Oceanographic Issues
Speaker Gary Griggs
Distinguished Professor of Earth Sciences
Director, Institute of Marine Sciences
Library at the Center for Ocean Education, Long Marine Lab
Join us at 10:30 AM
The Affiliates Current Events!
April 20 - Guided Tour of Old Holy Cross Cemetery
Tour Begins at 11:00 AM
Tour by our very own Jim Franks
Come by the Old Holy Cross Cemetery
Jim has turned a neglected field into a historical beautiful park
Mar 16 - Final Passages: Slave Trading Within and Between American Colonies
Feb 23 - How Mr Trump Became President Donald Trump
Jan 19 - Introverts/Extraverts

Scholarships
We invite you to support The Affiliates' Scholarship Fund.
Each year, The Affiliates of the University of California, Santa Cruz, award scholarships to deserving local students.
Donations, membership dues and participation in fundraising events help to support these students who otherwise might not be able to afford to attend UC Santa Cruz.
For more information on becoming a member or making your donation, please call 831-459-2501 or send an email to rnoroyan@ucsc.edu to request an application.
Our online giving form Donate Button is available for your convenience.


About
The Affiliates of the University of California, Santa Cruz is the oldest campus support group and forms a vital link to our community.
We provide annual scholarships to local students who might not otherwise have the opportunity to attend UC Santa Cruz.
The Affiliates not only give to the university community; we plan monthly events and receive special benefits as well.
The Planning Committee plans access to the UCSC campus and special tours of its unique and varied departments.
We share in the UCSC calendar of events with updates on films, plays, music, dance, art exhibits and lectures that we might attend.
Our greatest delight is in meeting
New community members
Very special students
Faculty from around the world
We look forward to your continued interest in becoming an Affiliate!
Join Today!
Become an Affiliate of the University of California, Santa Cruz.
The Affiliates come from a variety of backgrounds but have one thing in common: a belief in higher education and UCSC.
The Affiliates enjoy many opportunities:
Behind-the-scenes tours of the wonderful facilities the campus has to offer
Informed discussions led by faculty and staff
Touring the beautiful gardens at the Arboretum
Getting to know each other at our annual Garden Party, Scholarship luncheon and other various receptions and events
The Affiliates holds monthly meetings of the Planning Committee and the Board of Directors.
We welcome your contribution to our continuing dialog while planning events, making friends and having fun!
Affiliates Membership Dues
$25 - Single
$35 - Couple
$20 - Senior Single
$30 - Senior Couple

Membership begins July 1 and ends June 30 the following year.

Membership Benefits
We invite you to join The Affiliates of the University of California, Santa Cruz.
Each year, The Affiliates award scholarships to deserving local students.
Affiliates meet together as a group, as couples, or individuals for use of:
Various Campus Colleges for Presentations
The UCSC Pool and Sports Facilities
The Libraries
Farm & Garden Project
Arboretum
Lick Observatory
Seymour Center at Long Marine Lab
The Recital Hall
The Performing Arts Center
The Affiliates are reaching out to the Community in town and with our Friends on Campus:
To Promote Cultural and Academic Awareness
Create a Bridge Between Town and Campus
Offer Events for Intellectual and Friendship Comradery